Welcome to the B&H Weekly Newsletter!
Thank you for subscribing to the B&H Newsletter, dedicated to sending you information on new products, technologies, and brands, plus hands-on reviews by our staff professionals. To get the most out of our email, we encourage you to select the product categories that best fit your personal needs.
B&H Weekly Newsletter:
The latest information on new products, technologies and brands, plus hands-on reviews by our staff professionals
E2C Professional 4K Cinema Camera -


Now Shipping
Do you love Z CAM's E2 Compact 4K Cinema Camera but don't need all its bells and whistles? Check out the even more affordable 4/3" CMOS sensor Z CAM E2C version. This latest E2 camera shares features like 10-bit 4K video capture, an MFT lens mount, HDMI video output, a durable aluminum body, and Gigabit Ethernet for live streaming, data, and control.
$799.00
The Lube Cube Kit Plus Includes All the Trimmings
Grab the Lume Cube Portable Lighting Kit Plus to add bright, easily customized on-camera lighting to your shot wherever you go. One Lume Cube, filters, barn doors, a camera mount, and more are tucked into this kit's case.
$195.00

HXR-MC88 Full HD Camcorder - Now Shipping
Sony took time at its NAB 2019 press conference to show off all the latest and greatest Sony video tech, and show how the company is doubling down on improving workflow, even as resolution and the demand for high-value content continue to grow.
$1,298.00
Photo Urban Access Backpacks & Shoulder Bags
This Urban Access Backpack from Think Tank is a versatile camera bag with a spacious main compartment that can accommodate a DSLR or mirrorless camera with an attached 70-200mm f/2.8 lens, six to seven additional lenses, and a shoe mount flash.
$146.75 - $239.75
Nokton 75mm f/1.5 Aspherical Lens
A portrait-length prime with vintage style, the black Voigtlander Nokton 75mm f/1.5 Aspherical is a fast, compact M-mount lens characterized by its classic rendering. Its bright f/1.5 maximum aperture suits working in low-light conditions and also enables greater control over depth of field for isolating subjects using selective focus.
$999.00
COOLPIX W150 Digital Camera
Nikon has just released the Nikon COOLPIX W150—an update to its entry-level family-summertime-fun digital waterproof COOLPIX W100 camera. The COOLPIX W150 camera is the perfect companion for trips to the beach or the pool with its rugged specs—waterproof to 33', shockproof from drops up to 6', dustproof, and freezeproof (hopefully not needed in the summer!).
$169.95

Pioneer Releases the DDJ-1000SRT Controller for Serato
When Pioneer DJ announced the DDJ-1000, at NAMM 2018, users of rekordbox DJ everywhere rejoiced. Now, it's time for Serato fanatics to have their turn because Pioneer DJ has released the DDJ-1000SRT, a version of the DDJ-1000 built expressly for the purpose of controlling Serato.
$1,299.00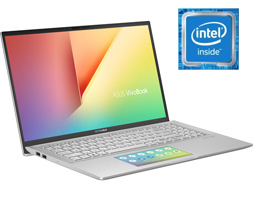 Dash About Town with the ASUS 15.6-Inch VivoBook S15 S532FL
Featuring a thin and compact design with a fast charging battery, the ASUS 15.6" VivoBook S15 S532FL is ideal for users who are constantly on the go. It's also equipped with ScreenPad 2.0, a 5.65" touchscreen that doubles as a touchpad, so users can have quick access to apps, settings, shortcuts, and much more.
$999.99
Hands-on Review
BenQ Hits the Mark Again with 27-Inch SW270C Monitor for Photographers
Bigger and better is the best way to describe the BenQ SW270C PhotoVue 27" HDR IPS Monitor. Aimed at photographers, the SW270C is well-equipped to provide highly accurate imagery with excellent uniformity and options for customizing the appearance of many different tasks.
Parallels Desktop 15 Pro
Optimized and ready for the forthcoming macOS Catalina, Parallels Desktop 15 for Mac is available as a downloadable Pro Edition, with the choice of a volume or retail license, as well as a boxed Standard Edition. While both editions will run Windows 10, 8.1, 7, Google Chrome, Linux, Unix, and other operating systems within macOS 10.12 and later without rebooting, the Pro Edition is geared toward developers, testers, and experienced power users.
$79.99 - $99.99
8D Thunderbolt 3 Arrays
Designed to meet the needs of data-intensive workflows and SMBs that require high-capacity storage solutions, including Apple Final Cut Pro X, Adobe Lightroom, and more, the 8D 96TB 8-Bay Thunderbolt 3 Array from Drobo is configured with 8 x 12TB hard drives for a total capacity of 96TB.
$2,299.00 - $6,299.00

PS4 Fortnite Bundles
The jet black Sony PlayStation 4 Fortnite Neo Versa Gaming Console Bundle is smaller, lighter, and more energy efficient than the original PS4. Despite its smaller design, it still provides the same performance found on earlier PS4 models — and it does so more quietly.
$59.99 - $299.99
Nest Hub Max
Coming soon to B&H, the Nest Hub Max is Google's most recent virtual assistant-enabled display. Available in both chalk or charcoal, the Nest Hub Max takes the features of the original Nest Hub to new dimensions. Starting with the touchscreen, the Max upgrades from a 7" at 1024 x 600 resolution to a 10" display with 1280 x 800 resolution.
$229.00

True Views: Optika HD Binocular
Designed for versatility and to deliver sharp, accurate, and true views, the Meopta Optika HD binoculars—available in 8x and 10x42 versions—are built with an array of features, materials, and optical technologies that will make it your constant companion when you're out birding, hunting, hiking, and camping.
$289.95 - $299.95
Detect Metal with the SCANFORCE Metal Detector Gloves and Bracelet
The Rostaing SCANFORCE Glove or Bracelet Metal Detector let you scan people for metal objects in or under clothing without making physical contact. It's faster than holding a wand and leaves your hands free. Detection is signaled by a silent vibration in your palm.
$299.00 - $449.00

Hurry! Deals End August 14, 11:59PM EST, or While Supplies Last (whichever comes first).
Prices, specifications and images are subject to change without notice. Not responsible for typographical or illustrative errors. Manufacturer rebates, terms, conditions and expiration dates are subject to manufacturer's printed forms.
The B&H SuperStore is located at 420 9th Avenue at 34th Street in New York City.
Visit and Experience B&H whenever you are in New York.